From the basic tiles to trimming, adding transitions, and effects, video editing is easy to do on the iPad because of large screen display. The iPad app store has an app suitable for everyone, whether your video is a record of a school project or your family vacation. But what are the best video editing apps for iPad?
iMovie:
This app is a video editing software owned by Apple. You can easily share or turn any clip or multiple clips from your iPad into an amazingly beautiful home video with tiles and transitions. iMovie for iOS can also support the production of theatrical trailers as quickly as possible. The iMovie also has other features like the split screen, picture in picture and the slow motion effect. It has similarities with the iMovie on Mac computers. So if you have used that before, then it will become second nature to you. With AirDrop you can as well share movies to any other iOS device or to any Apple TV with AirPlay.
iMovie is an easy to use video editing suite that supports every other Apple product you may have.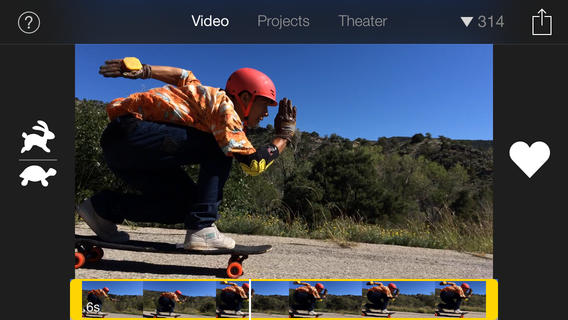 Pinnacle Studio:
Pinnacle Studio was formerly known as Avid Studio. It has been in the market longer than the iMovie for iOS and has many similar features with the iMovie. Although it has a slightly different layout, it gives room for more tools used for editing to be shown at once. Pinnacle Studio links well with Vimeo, Google Drive, Box, Microsoft Skydrive, and Dropbox; this is not possible with iMovie. After editing your videos, you can export or share them on Facebook, YouTube, Box and many more.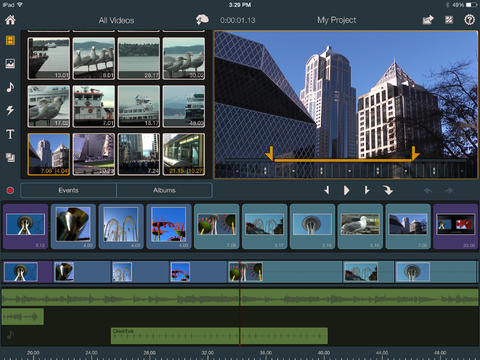 Magisto:
Magisto is a great suite for creating and sharing video clips. All you need to do is select the videos and photos you would want to put together, choose the kind of movie you want to create, select a sound track, and let the app do its job. Once Magisto has finished producing your movie, a notification will be sent to you which you can view or share however you please. 10 clips can be added to a video without subscription, after which you will have to subscribe to continue.
If you want to expend little effort creating a beautiful looking movie then you need to opt for a Magisto Subscription.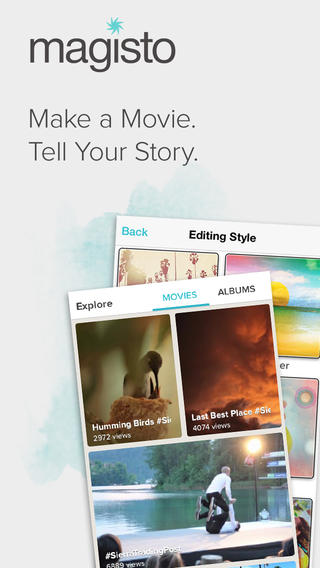 Videon:
This is a video editing and video capture tool for both iPhones and iPads. Videon provides a lot of capture features such as video meter, video stabilization, being able to switch between rear and front cameras during recording, and so on. This app can also edit your clips with effects, real time previews, colour correction filters and so much more.