You want instant access to all your media wherever you are. That is what the Plex app gives you. Plex actually allows iPad users to organize all their media wherever they may have it stored. It affords users the opportunity to easily stream videos, music, homes movies, and photos to any of their iOS devices from a home computer running Plex Media Server. (available for free at http://plex.tv).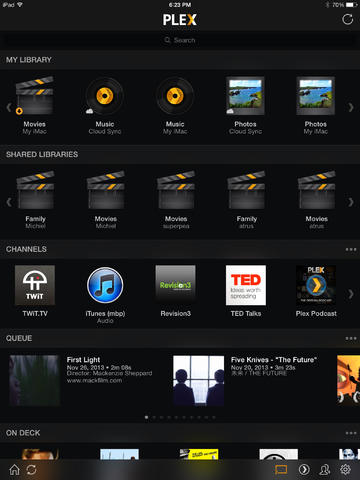 So for users with a huge media library that cannot fit on the iPad, Plex gives an opportunity to stream all of it off a PC or Mac.
The benefits of using the app are overwhelming
It beautifies your media with rich descriptions, artwork and other related information.

It allows for easy sharing of media with friends and family.

Users can easily fling, browse and control media on any Plex-enabled device.

The app automatically concerts media on-the-fly to play on any device.

Media can be synced to phone or tablet for offline viewing. This however requires a premium Plex Pass subscription.

It allows for the streaming of media even when server is down as it syncs media to your favorite cloud provider like

Dropbox, Google Drive and Box. This also requires a premium Plex Pass subscription.
It gives access to a wide group of channels such as Revision 3, Twit Pro and TED.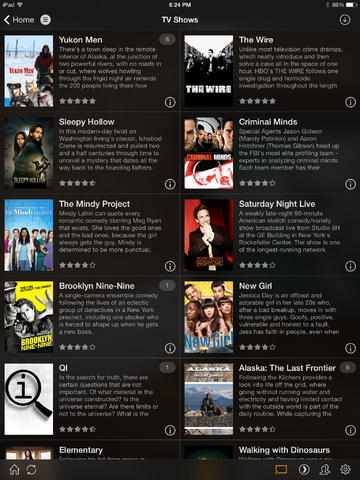 Online videos from sites like YouTube and Vimeo can be queued and watched later on any device.
With these great advantages and many other ones not mentioned, the price is $4.99 is sure not too much to charge. The app is available for download on the Apple iTunes store.
There are some alternatives to Plex provided by software developers. Some of them include NetFlix, StreamToME, iMediaShare, Chromecast, and nessViewer. Some are available for free while developers charge a small token for users to download other.
It should be noted that Plex provides probably the best and most comprehensive features if quality is what you want. It however requires the device to run on iOS 5.1.1 or later.
With Plex, your whole media world is constantly growing. Getting up and running is easy, why not start now!