By Afterlight Collective, Inc
Rating: 9/10
You can have it on your smartphone and now you can have it too on your tablet. The Afterlight iPad app offers all the outstanding features of the app originally developed for smartphones. Famous for blending a lot of editing features from Instagram and other apps, Afterlight is available for only 99 cents on iTunes store and works with many standard options from the iOS of your tablet.
You can take pictures using the Afterlight iPad app integrated with the HD camera of your tablet. Alongside the default options of the device, you can take your pictures with filters and adjustments during the shooting. This offers a lot of flexibility for your pictures, as well as you will save time on the post editing process.
Apply And Share your Own Filters
From Instagram to Photoshop, the Afterlight iPad app offers an impressive amount of options so you can personalize your experience and your editing tasks. Either you are only interested in slightly retouching your pictures or doing heavy editing, the app will provide you the flexibility to do what you need. You can apply filters over pictures and, different from Instagram, you can personalize them, changing brightness, hue and other features of the filter. And suddenly you have created a new filter! You can then share your invention with friends using the app, as well as they can show you their innovations.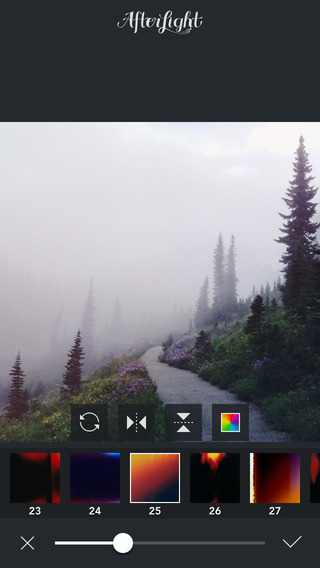 The app also offers options to include text, crop and retouch the canvas of the images and save most used presets in a batch of favorites, so the next picture you have to edit can get ready instantly.
Sum Up of Features
Just imagine the possibilities. The Afterlight iPad app has over 59 different filters you can edit and personalize. The amount of new created filters is huge! There are also over 15 different tools to make your filters different, as well as to crop and remove elements of pictures.
You can resize, flip and rotate your images. Do you want to apply special frames? There are over 120 different styles. Plus, you will be able to apply textures to your pictures, so you can make them look vintage, analogical among many other kinds of photo concepts.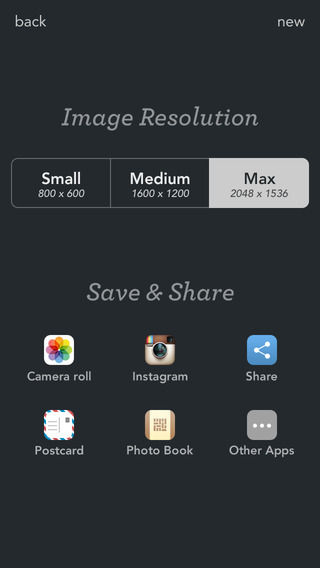 The version 2.6 of the Afterlight iPad app now also runs on iOS 8 systems and is completely adjusted to work integrated with the tablet native features and camera.
I rate this app extremely highly, it is a fantastic mobile photo editing app.