Airdrop on iPad is a method of sharing information through an ad-hoc wireless connection between compatible iOS devices. The technology allows for an easy and quick transfer of files and information from one device to another. Photos, contacts, videos, web pages, notes, iTunes radio stations, and other supported documents can be sent to anyone within range who is using a supported device.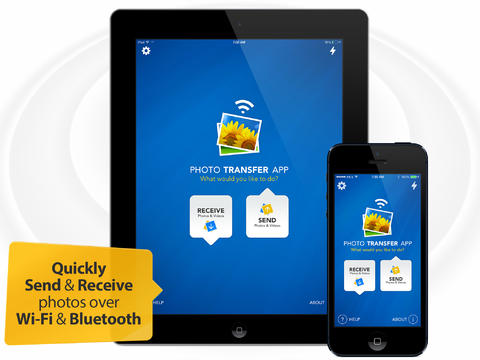 The AirDrop made its debut on the ipad with iOS7. It has come to make ipad easily and quickly send information to each other. The AirDrop works by using the Bluetooth to create a peer–to–peer Wi fi network between the devices after which a firewall is created by each device around the network, allowing for a safe and secure transfer of information.

 In order for a user to be able to use AirDrop properly and enjoy the many benefits it comes with, there are some requirements to be met. Users need to be signed into an iCloud account and have Bluetooth enabled on the devices. Additional configuration options can be found in the iOS control centre. The AirDrop can be configured and set according to user's preference.
The AirDrop is easy to use and should pose little or no problem to users. With the tap of some few buttons, users are connected are information can be shared easily and safely. As long as users are within range of Bluetooth or Wi Fi, users can send all sorts of supported documents from videos to photos and many more. Whatever information that shows up on a Share Sheet can be sent easily and quickly with just some few taps.

The advantages and benefits of AirDrop to users cannot be over-emphasized.  Besides creating a fast and easy way of sharing information between users of compatible devices, the AirDrop is also a secure way of transferring documents, photos, videos and the likes. When using AirDrop, devices create a firewall around the connection and files can be transferred encrypted allowing for a fast and secured way of sharing information as opposed to the use of the email. Unlike other platforms for sharing information, AirDrop enables users to send large files of up to 10 GB as long as the devices are within 10 meters of each other. This allows for the presumption that there is no limit to the size of files that can be sent using AirDrop.

Parental restriction can also be enabled on AirDrop, preventing kids and any other person(s) from accessing your information without your supervision.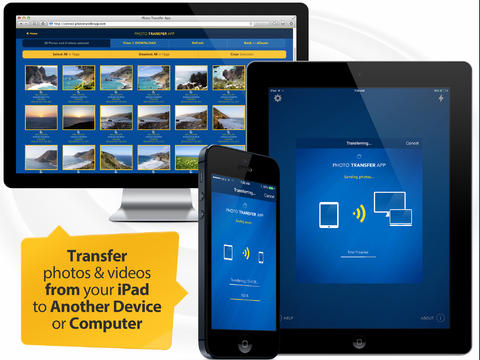 AirDrop is a great app for devices especially the ipad as it adds to the efficiency of the device allowing business oriented folks to easily and securely share information within a very short time period. The speed attributed to AirDrop also allows fun lovers and well-wishers to exchange photos, videos and other similar stuffs.

The Airdrop is a great addition to the devices with the iOS and even a greater addition to perfect the already sleek, stylish and effective ipad.

Airdrop runs on iOS 7 and later. Thus, it can only run on the ipad 4th generation, iPad Air, and later creations.
The ipad also works on other iOS devices from iOS 7 upward.