Wireless Streaming with Airplay
Airplay was formerly known as AirTunes when it was launched in June, 2004.  It was initially for audio only but Apple took it a step further to allow for the streaming of media which includes videos and photos. Airplay is an application that allows users to stream music, photos, an videos wirelessly to Apple TV and other Airplay – enabled devices that are on the same Wi – Fi network as your iPad. The basic idea behind the Airplay is to enable users listen to music, videos and see photos from anywhere in their houses.
The Airplay is similar to how you might connect to a streaming radio or video website such as Youtube or Pandora, only that all the media needed is located on your network as opposed to the open field – the internet. With the Airplay users are able to stream media from their iPad to multiple Airplay – compatible devices on the same network, including TVs and stereo systems.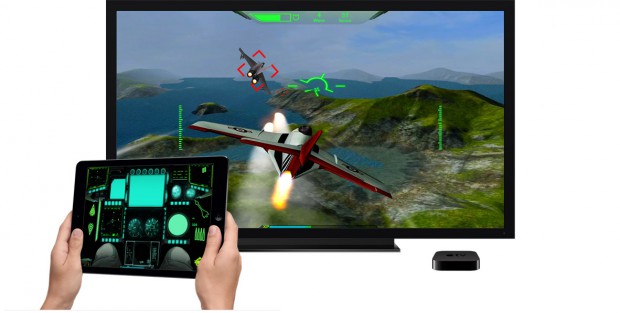 The Airplay has two components or two types of devices. These are; the devices that send audiovisual content, and those that are capable of receiving the content and rendering it on displays and speakers. The iPad falls under the category of devices that send content. Devices that receive content include AirPort Express, Apple TV, and third – party speakers.
Using Airplay on the iPad is a very simple process, once you have an Airplay – compatible receiving device. It is simple for users to operate the Airplay with in – built music and video apps, but can be a bit difficult to for third – party apps like Pandora or Netflix.
Airplay with Pandora
In order for you to use Airplay with Pandora or Netflix, you need to access the control panel. This is also needed to turn on Airplay Display Mirroring to connect your iPad to TV via Apple TV. To start using Airplay on iPad, users need to connect their iPad and Apple TV or whichever receiving device to the same network. Access the Airplay by going through the Control Panel. A tap on Airplay puts it on. A list of devices to connect with is shown. For videos, the Apple TV is appropriate while the AirPort Express or any other enabled speaker will do for music. Tap the name of the device you want to connect Airplay to, and you are good to go.
It goes that to use Airplay, one needs an Airplay compatible device, this could be an iPad, iPod touch or iPad mini. You also need an Apple TV for videos and audios and definitely an Airport Express or Airplay – enabled speakers for audios.
With the Airplay and you iPad, it is entertainment all around your home regardless of where you are.