Majority of iPad games fall under the range of $1 to $5. As compared to most console games in Ebay or Amazon, they are really cheap. Though there may even be some better things to look out for. iPad games which are free to play and download.
Just take a note that, you will not find totally free games. After all, game developers must earn something for their efforts. They are called free only because you can download them for free but there is also some sort of in-game advertising or in-game selling associated with them.
1. Shadow Era:
It is similar to Magic:the Gathering, with respect to game artwork and mechanics. The game is very addictive and needs careful strategy and planning. You are able to play with other players around the world with this app. Some play through android devices while others play from their desktops.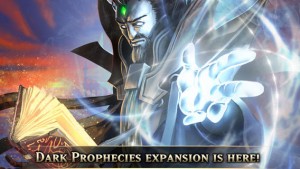 2. Gun Bros
You can play this game as the member of Freakishly Rugged Advanced Genetics Galactic Enforcement Division also known as FRAGGED so that you can gun down lots of intergalactic scum. It is a shooter game which is controlled by dual sticks, in which you are able to shoot using the right stick, and control walking using the left stick. Gather guns, finish waves of aliens & move from one plant to the other!
3. Tap Tap Radiation
This game is the iPad equivalent if you love musical rhythm games such as Dance Dance Revolution and Guitar Hero. You should be able to tap on the beat of songs from fun to difficult setting. It feature quite a few songs and you will be charged for downloading more songs such as those of Pink or Lady Gaga.
4. Mega Jump
In this game, you have a cute little character which jumps and will keep jumping till the time you direct him towards power ups and coins. The fact is that it is not an iPad app, but an iPhone app. But still you could scale up two times the actual size which will be enough to take up most part of your iPad's large screen size. This game is more likely to play better on your iPad because you can easily hold your iPad just like a steering wheel. This game is among the best freemium games which are currently available on iTunes so you should grab it as soon as possible.
It is not that difficult to play free games without spending a single dime on them. If at any time, you are forced to make a purchase, then it may probably be nothing more than a trap which you should delete right at that moment.