A Game of Chance
Bingo is a game of chance and is played with numbers. It really needs not much introduction due to its popularity and wide acceptance. Various software developers have tried to make sure Bingo lovers can enjoy their favorite game even on the go. This has led to various versions and brands of the game being developed for mobile phones and tablets and put on stores of the several operating software for interested users to download. Some sites also avail players the opportunity to play the game in their sites.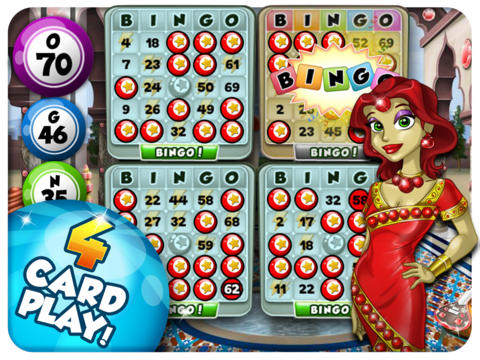 It might be worth it to compare and contrast playing Bingo on the internet, i.e., on sites and on downloadable apps. There are different arguments supporting either party and these arguments are based on individual's perspective and reach as regards the game.
IPad users have the luxury to play either a web based bingo or play the game on downloadable apps. The basic difference in the two methods is that where downloadable apps tend to be more of social games played for the fun, bingo on websites are more cash – oriented. Web based games also tend to be more fun as the stakes are higher and they often contain higher number of games for players to choose from.
For iPad users, there are various apps that bring the delightful game to your palms on the go. You do not need to be sitting on a chair behind a table to enjoy the game. Some of the apps are available for download at no cost while others developers and merchants charge a token for users to have the apps on their tablets.
Some of the sites available to iPad users to play Bingo are Amigo Bingo, MMMBingo, Sun Bingo, Loonie Bingo and Little Miss Bingo. Apps available on the iTunes stores for download include Bingo Dash Fever, Bingo Heaven, Bingo Blingo, and Bingo Lane HD. Some of the apps are free while others have to be paid for.

Bingo lovers can now relax on a couch or the beach with their iPad in one hand and a glass of wine or cup of tea in the other as they enjoy their favorite game and maybe rake in some cash. This means you can be chatting with your friends and family and making money simultaneously.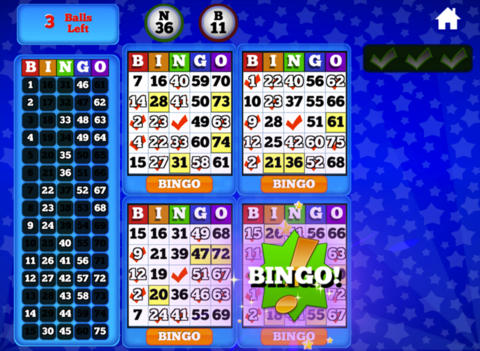 It should be noted that these apps usually require an internet connection to function. So go online, make your research and download the best Bingo app available in the market.