eBay inc
eBay is probably the world's largest online marketplace. eBay Inc. is an American multinational company that provides consumer to consumer sales services through the internet. It manages the famous online auction and shopping website eBay.com. eBay needs no introduction as almost every internet user has one time or other come across the site at one time or the other.
The popularity of eBay and huge acceptance of the iPad makes the app being on the gadget a perfect match. In order to reach more customers and make it a lot easier for buyers and sellers to communicate and transact business anywhere and anytime the folk at eBay decided to provide their service in form of an app.
Ebay for iPad has been around for some time. Released in August 2010, it has grown to receive awesome reviews from users with over 35,000 ratings with an average 4 – star rating in the space of 4 years. This shows the sweetness and acceptance of the app.
The application is available for free download to iPad users on the Apple iTunes App store. It comes with an interface specially designed for ipad users to have almost the same experience as though the site is being accessed on the computer.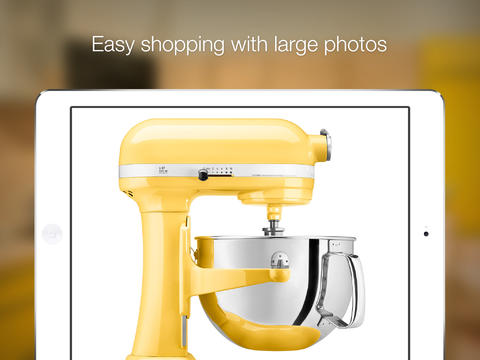 Firing the app takes you past some introductory pages where you will be prompted to sign in your account. Next is the home page that contains your My eBay items. The three basic items that allows for effective surfing and use of the app on the ipad are buying, watching, and selling are visible on the home page. This makes the whole eBay experience more fun and easier to do.
The developers of the app ensured it is made simple and virtually anybody can navigate through the application. Almost all the main areas of the app can be accessed from the menu.
It is now easier to buy and sell on eBay with the eBay for iPad app. You can now catch in on those exciting auction deals and make sure you never miss a sale.
Whichever category of eBay users one falls into, getting the app is almost a must. Great experience and reviews flood the internet from buyers that have used the app on their iPads. For sellers, getting the application is a no brainer. Creating a list with the app seems even easier than using the website.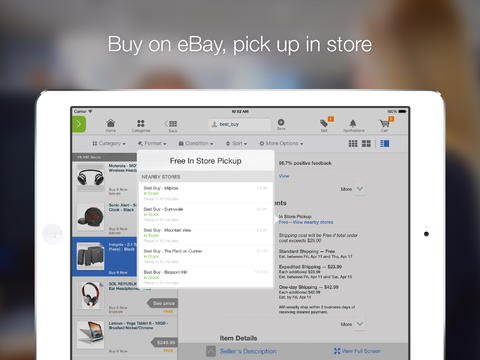 No amount of talk can fully describe the eBay app for ipad. It is free, so why not give a trial that will almost certainly convince you.