By Super Cell
An Introduction to Clash of Clans
The very popular mobile game, Clash of Clans, was produced by Super Cell. The aim
of this game, is to build a fortress that can be defended against enemy raids. You play and defend against other players, whilst building up your fortress and army. The goal is to attack their fortresses and win their resources.
Design a Simple Base
The best base design is needed to fight off enemy raiders. You will need the best protection for your Town Hall as well as your Elixir and Gold Storage areas as these are where your most important resources are kept, without these resources you are unable to expand your fortress. An example of a good but simple base is shown below, which is ideal when starting out on building your Empire. Later on experiment with other base layouts and see which works the best for you.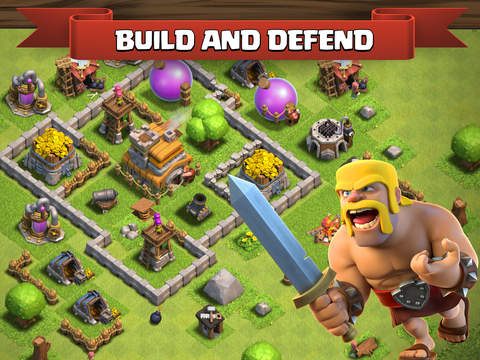 Then aim is to discourage the opposing players from raiding your base. You should use your buildings (the ones with no resources), to block entry to the more important buildings for example the Cannon Tower, which will leave these building to fire shots at the attackers.
Further Levels
When you advance to the next levels, you will need to construct a better, more secure
base. You will also notice it gets more difficult to make raids on your opponents bases the further you get into the game.
Farming
Farming will become very important and there are some things that you will need to do to farm. When you go outside your Town Hall, your walls will be unprotected; this can result in you getting a shield for 12 full hours.
Why it could be good getting your Town Hall Destroyed
No more attacks why you are sleeping with the 12 hour shield.
If people leave after attacking your Town Hall, this is usually because their army is not strong enough to rid you off your whole base. You could in return, attack their base and reward yourself with your opponent's resources.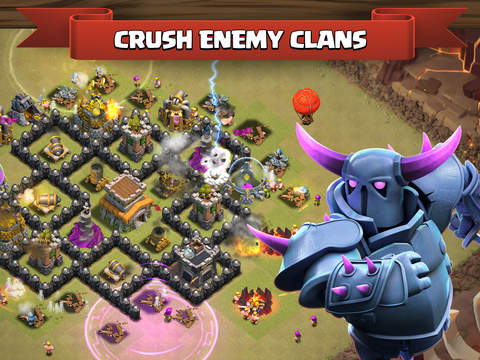 There are drawbacks to using the above. It will cost you trophy points, so DO NOT USE IF YOU IF YOU NEED TROPHY POINTS. Having a low trophy point count will mean you will be put against opponents that are less active; this will mean that stealing their resources will be far easier.
Setting up Raiding
Setting up raiding will be different for each person, as our preferences differ when choosing using units for raiding. My personal preferences on using the resource units are set out below
25% Barbarians
50% Goblins
25% Wall Breakers
Once I have set this up, I can destroy the walls, pretty easily, even on the resource building with good protection. The Goblins do most of the damage, in fact they can do twice the amount of damage, and the walls of the resource buildings can be destroyed with ease.
The Wall Breakers, I would usually send in after the Barbarians as the Barbarians are used to cause as much damage as they can to the towers. The life of the Goblins can be quite short as they do take a lot of hits so I don't normally send them in until last.
The Towers
Try and work out what tower causes the biggest threat, Goblins will be best used to stealing your opponents resources after the towers have been attacked, the Goblins do not last long with the Mortars. I would always send in either the Giants or Barbarians to the towers first, then try and get the Goblins to sneak in behind.