Business owners are slowly moving to the tablet Computers and iPad's in general. The fact is, more than fifty percent of Fortune 500 Companies which were recently surveyed stated that they're in the process of judging the iPad particularly for business application.
So, among all the different types of business apps, which are the Top 5 Best Business iPad apps? Appropriate stats are very thin but the latest numbers will reveal that the following apps are among the most popular business apps with the most amount of total downloads.
With the wide adoption of PDF as an effective online, business document medium, it is quite natural that a PDF reader will make its way as the first in the list. This app is a paid app and in spite of numerous free versions, it continues to spread each day. Recommended as a result of its ability to handle extra large files quickly & unzipping on the fly, it's is quickly becoming iPad's very own adobe reader. Although, it's neither an Apple nor an Adobe product but actually a third party application, which is very interesting fact.
This app was among the top 10 all time most downloaded applications during the earlier part of its release.
Although, games are bigger in volumes, this product from Apple is a normal too kit for business owners, because it is an Apple's version of Microsoft Office & deserves its spot due to its ease in use & speed. The 3 parts, Pages for documents, Number for charts and graphs, and Keynote for presentation, allow majority of business users to operate daily document processing & editing with ease.
It is am online file backup & sync application which comes with 2 GB of free storage as well, although you may also purchase up to 50 GB of space. The dropbox app also provides you with remote file sharing & handles most famous business document types.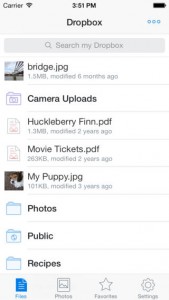 Evernote is an online web-clipping and note taking app. You can easily save images, bookmarks, notes as well as videos with this app which can be retrieved later. It is a free app, which is quite interesting as its online suite isn't.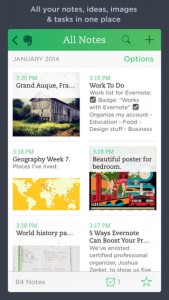 With organization and data access already covered above, time management is the only last piece of your business application puzzle. Several clients may be assigned hours by job, & the timers run even while the app is switched off. The app also keeps easily accessible records as well as manage projects. Though, Time Master app is not free, it's quite cheap.