Want a COOL Flash Player on iPad?
Photon flash player is an app developed by Appsverse Inc and can be said to be the most consistent and versatile app that allows iPad users access flash content. The iPad is attributed to be able to perform several functions but displaying Adobe Flash content is not one of such feats. Some users go as far as setting up remote desktop app to bridge the gap but this option can be a bit difficult and is not always feasible. App developers have however worked on creating some apps to allow users view Flash content on the iPad without an additional hardware.
The best of the apps is arguably Phanton. It allows for the display of all kinds of Flash content from games to videos and websites. The app performs just like a browser until a button with lightning bolt on it is clicked at which point, it starts a remote streaming session that allow users to view Flash content. This means the app comes as a full-featured browser.
The app comes with great features that make it stand out from its peers. Users are able to set how much bandwidth they want to use. This means data can be effectively managed. It also allows users save bookmark and has a privacy mode and pop-up blocker.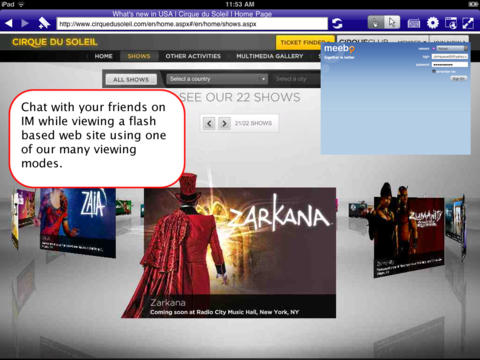 Users can multi-task when using the app thanks to tab feature available on the browser. Just like many great browsers like Chrome and Firefox, it enables limitless tab browsing.
Other features include Air print that allows for printing of web pages.
Just like any other streaming, the video quality and watchabilty can be hit-or-miss but the app is so easy to use with a great interface and because not so many apps offers similar features as the Phanton, it can be said to be the best app for viewing flash player for the iPad.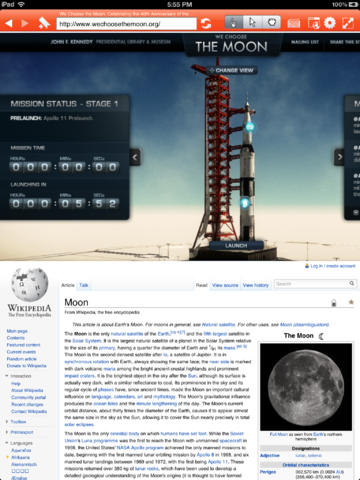 The app is available on the Apple iTunes store for a token of just under $5. This means great features at such affordable price. This means you have no excuse not to access that flash content.
The iPad is a great and versatile gadget and having the Photon on it completes the match.