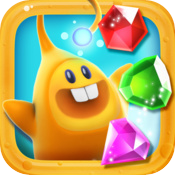 By King.com Limited
If you liked King's other puzzle games, for example Candy Crush Saga and Farm Hero's Saga, then you will definitely love Diamond Digger Saga. Diamond Digger Saga is going to look very similar in its makeup and in terms of making you slow down at some given points. You're either going to love it or you will hate it!
It is a little bit different from the normal way of doing things; you need to make a path by taking away groups of 3 or more matching diamonds. This enables water to flow from the top to the bottom of the screen, taking you to new areas and other opportunities for you to find treasure. Every level has a different target, like having to hit a particular target score or pickup some fireflies whilst moving along. It's easy enough to move to each level as each stage does not take too long to complete, this makes Diamond Digger Saga pretty addictive.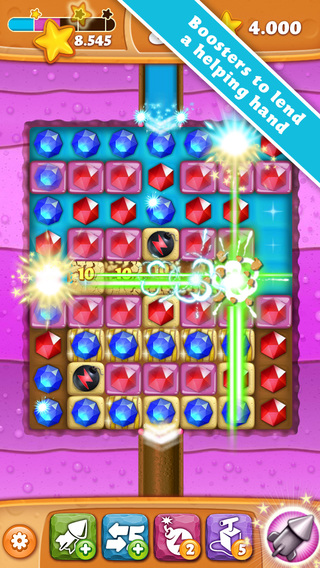 Even though the first few levels are fairly simple, there will come a time where you are going to get stuck on one, this will result in you losing lives pretty quickly and you may not want too wait for the clock to recharge, the only way forward quickly is to purchase more App top ups.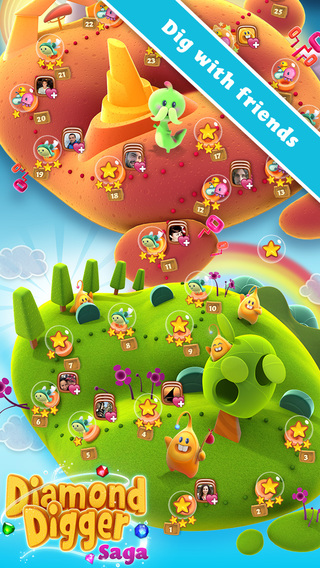 Diamond Digger Saga doesn't have the usual amount of levels that gamers enjoy on some Saga games but it does have enough there is to pull you in.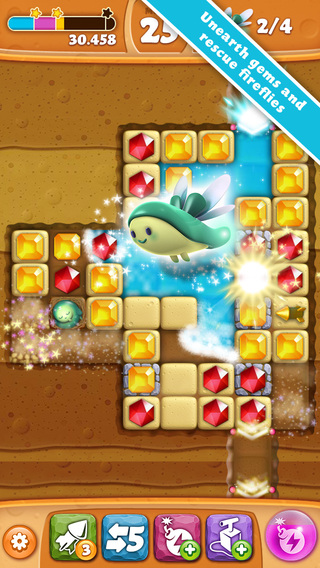 Diamond Digger Saga does have a certain good feel about it, even though it is far from being difficult, it is most definitely addictive.