Garageband App
If creating music is what you do, then Garageband is what you need. Garageband for iPad is an app that can be used to do virtually anything related to music creation. If an app can allow you create, record, assemble, retouch music and can even be used as a fully trusted live performance kit, it leaves nothing to doubt that it is the best music creation app yet on the iPad.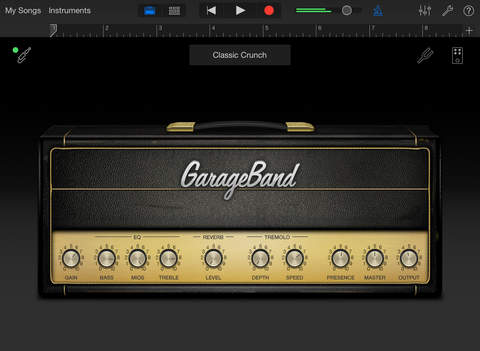 The app comes with great features that allow music creation on the go. This is well more than a gift from Apple to music creators and prodigies. The features of the app are just amazing. It gives you access to thousands of instruments and effects. It allows you play and record instruments that are otherwise very expensive even beyond human means. It helps you keep the music to yourself with the plug-in of an earphone. Another great feature is the ability to plug in an instrument such as the guitar or keyboard in order to restore some actual music flavor. It is quite amazing how one can have all these great features in a small backpack at least that is what having the Garageband on your ipad gives you.
The Garageband is available in the Apple iTunes App store for download. It is available on the ipad, iPhone, and iPod touch. It is free for qualifying iOS 8 compatible devices with initial activation on or after September 1, 2014. Other interested users can get the application for just under $5. That is a complete music studio in your hands for less than $5. Incredible, isn't it?
The app has gotten positive reviews from numerous users and with developers at Apple working effortlessly to improve the app, users can only expect to get more of the best from Garageband.
Garageband not only allows the creation of music, but with a couple of taps, the music or sound created can be shared globally. It gets even better with the iCloud that allows you keep your Garageband sessions up to date across all your iOS devices.
The Garageband app is another stunner from the folks at Apple. Version 2.0.3 is the latest update of the app and issues raised about the previous version were treated with even new features added to this version.
Make music, jam music, and share music with Garageband.
Now, you don't need a room full of expensive instruments to be a music producer. All you need is an ipad and an app – Garageband.