How Do I Get to Watch TV on My iPad?
By Using the Filmon app on iPad
They host more than 90,000 VOD Web TV titles that are cleared for worldwide viewing. They show Live Sports, Movies, News and free streaming Television programs which include The Best of UFC, TMZ Live, The Soup and lots more. These programs come from TV Broadcasters like the British Broadcasting Corporation (BBC), Disney, CNN, Discovery, ESPN Fuel, CBS, Fox and NBC, FRANCE and RAI, to name just a few.
Filmon can be used on any mobile device, not just the iPad. There is also a web based version. I know of many expats that use this app all over the world, connecting their Laptop or mobile device to their TV. This works extremely well.
What is the cost?
The Free version works in SD, there is an HD version which is paid.

The Filmon app really is one of the best apps around today, it is provided by Filmon TV Networks which was founded by Alki David back in 2006.
How do I get the Filmon App?
To get this TV on iPad App, just pop over to the iTunes Store and download the app.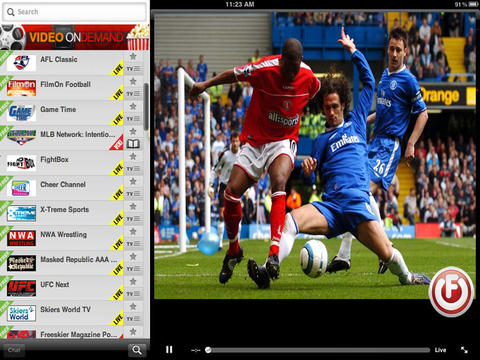 Once installed, you can enjoy using the app immediately.
Performance Results
The apps performance will depend on the quality and speed of your internet connection. I tested with a 3G connection and got very good results with very little buffering. After switching to a Wi-Fi connection I did get superior results and the channels played perfectly in seconds with no buffering whatsoever.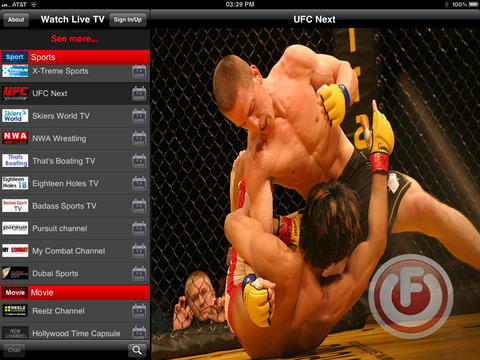 There is a 24 hour program guide with each channel and there is also the option to record.
Conclusion
I have tested many TV apps on my iPad and I can honestly say the Filmon app is heads and shoulders above any of the other TV apps.
You can Download this app from the iTunes Store
Please feel free to leave your comments and thoughts below