By Dong Li
AVPlayer Plus – Alternative VCL Media Player
Do you like to watch your videos on the go? Do you find it frustrating when your iPad does not support some of the formats of your videos? Or do you hate all the hassle of converting video formats to fit into one that your iPad can support?
Try the AVPlayer Plus on iPad



It will play nearly every video format through the iPad, including AVI,RWMV,DIVX,MKV,MP4,XVID,MOV,WMV,MP3,MP4,MPEG,MPK.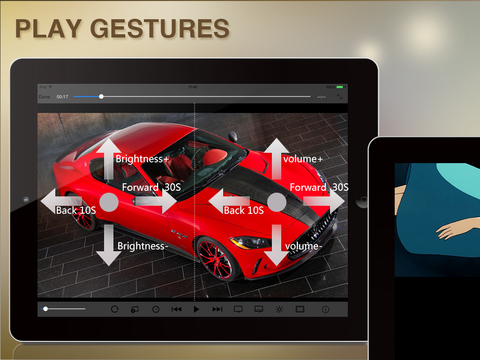 It is much more fun to use and no more converting problems. All you need to do is drag and drop the video into the AVPlayer, so you can enjoy watching everything no matter where you are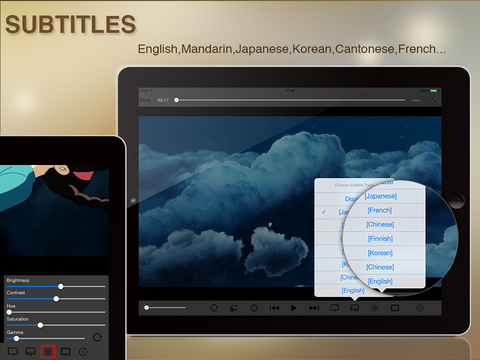 AVPlayer Support the following formats:
Support for high quality video (720P, 1080P)
MP4, MOV, M4V, MP3
AVI, MKV,TS, MOV, VOB, MGP/DAT, 3GP, RMVB/RM,WMV, FLV,OGG, FLAC, APE
AAC(M4A), WAV, MP3, WMA nearly all movie formats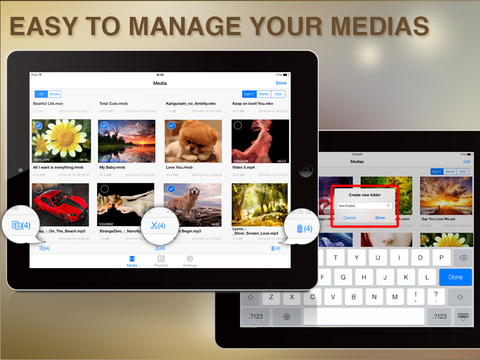 Powerful Features:
Aspect ratio Control/Rotation Lock
Folder Organizing Create /Move/Rename/
Support for Mini TV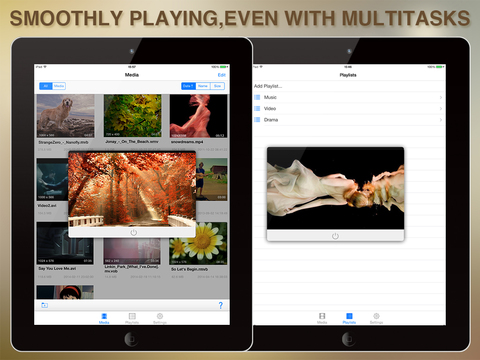 An Extremely Powerful Player!
High quality video processing
Built-in track & subtitles
Adjust brightness and gamma contrast, saturation and hue,
TV-Out
Controls the speed of playback (0.25X to 4.00X):
Sweeps to the left and move backwards by 10 sec
Sweeps to the right and move to forwards by 30 sec
Volume Control:
Swipe up to increase the volume
Swipe down to decrease the volume
Please feel free to leave your thoughts below