By Pixelmator Team
Demonstrated and announced during Apple's latest media event, the powerful,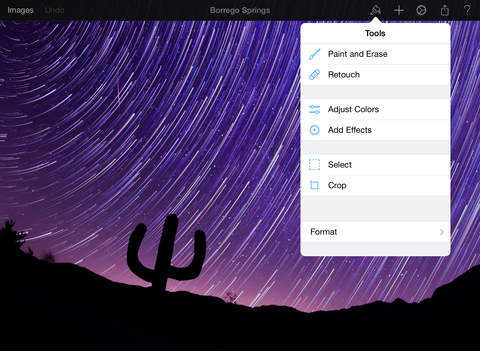 portable and award winning version of Pixelmator for iPad, imaging and editing app.

Having watched the demo, I wanted to try out this new version of the popular photo editor app, so I downloaded from the iTunes store.
Ease of Use
The Pixelmators main screen looks very similar to the iWork suites screen when viewing your documents. You can also sync with iCloud. You can import image files from your media library, iCloud, Dropbox or your document folders, and there is a large + button which you use to create a new image. Images can also be imported from the clipboard.
With just a few taps you are able to adjust the images colors in the Adjust colors screen. There are preset controls and sliders for brightness, contrast, curves as well as many more adjustment tools.
Retouching Tools
Another great part of this app is a group of retouching tools. You are able to pick from
the nine tools which you can then apply with a touch of the finger, to remove red eye, blurring, and to soften any other areas to the image. It takes just seconds to repair a photo or other image.
Layers
To show layers, you need to swipe the screen from the left edge, to rearrange and group you tap and hold. You can use Arrange to show the active layers size in pixels and Style for fill, stroke, shadow, ect. There are buttons to move back to front, rotate and flip. There are guides and handles for resizing and again it only takes seconds to change a photos background and even add a layer of text. It really is very easy making a new layer, adjusting the font or even adding a shadow, or blurred shadow to a text layer.
Templates
Using the Create image screen, you are able to download templates which makes it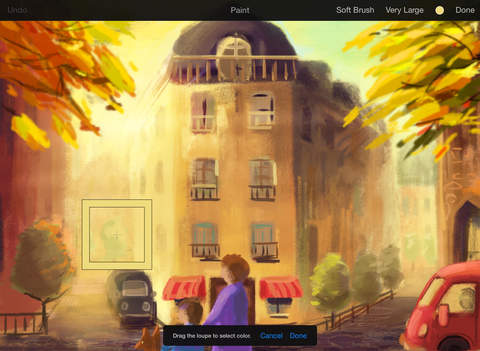 easy to get started. Use can use templates for Posters, Cards, Frames, Collages and many more. Again, so very easy to use.
Exporting images
There are tons of options when exporting, images can be saved using PNG, JPEG, Photoshop and Pixelmator formats.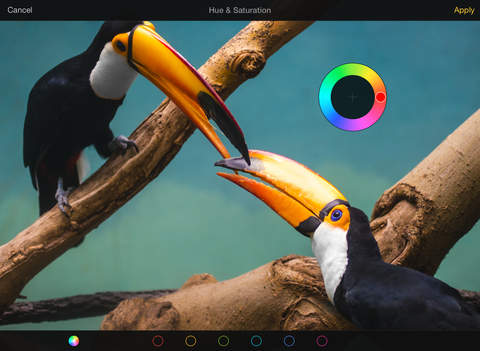 Compatible iPad Devices
iPad Air 2

iPad Air

iPad Mini 3

iPad Mini 2

iPad Mini

iPad 4

iPad 3

iPad 2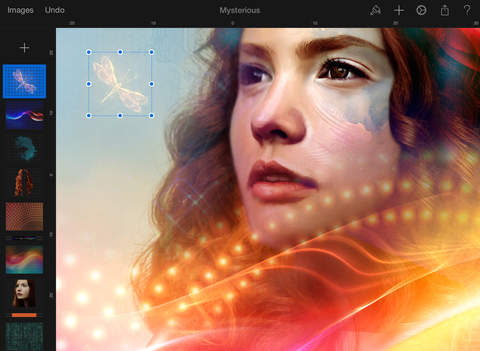 Conclusion
I found the Pixelmator on iPad to be a really great app for image editing; it is so easy to use, gives Professional results. In fact you could even be fooled into thinking that Apple had made this great little bit of kit. This is without doubt one of the very best apps that I have purchased.