Geometry Dash, Not Maths, a Game
Hearing the word geometry whether or not the word "dash" comes after it will probably scare most people. But fret not; geometry dash has little to do with mathematics or arithmetic. Geometry dash is an amazing game of trying to get through obstacles and dangerous passages.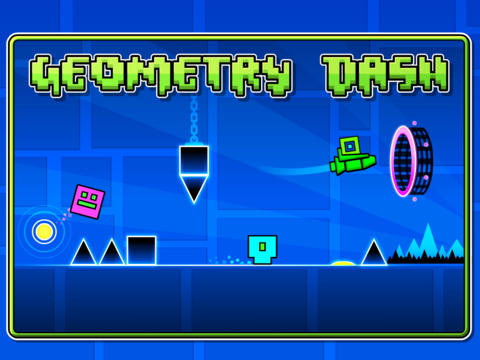 It may be Simple but it's Fun
The gameplay is quite simple but yet fun. It is developed by RobTop Games AB and has caught the attention of many game lovers across the world with the app available to mobile phone and tablet users all around the world via the several operating system stores. For users of iOS devices especially the iPad, interested gamers are to pay $1.99 to download the game app on their device. And just like that, the beautiful game of jumping and flying is on their favorite gadget.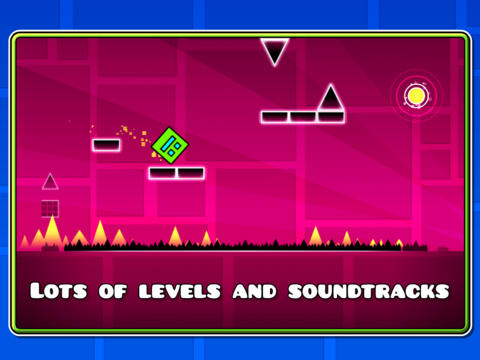 Action Packed Fun
The game is full of action and fun and prospective players might want to be careful as the game can be a bit addictive. Some reviews have actually termed it as frustratingly wonderful, suggesting a mix of fun, adventure, and difficulty.
For ipad users, the features of the game will have you stuck to your device and playing the game for hours without you even realizing. Some of these great features include a rhythmic Action Platforming, flying rockets and flipping gravity, building and sharing of levels using the level editor, and the amazing challenge of near impossible achievements.
Players can sharpen their skills by using the practice mode and also unlock new icons and colors to customize their respective characters.
The simple one touch game play brings an amazingly easy gaming to players and players therefore do not need too much skill to play this game.
Geometry dash on iPad is fun, challenging, addictive, and it is a great app that all iPad users should have on their device. And to think that all these amazing features and fun can be gotten for below two dollars is simple unbelievable.