By Scott Cawthon
A Quick Overview of Five Nights at Freddys 2
The game is very much the same in terms of its game play. Five nights at Freddy's 2 for iPad, again you play hapless security guard, working the night shift at Freddy Fazbear's Pizzeria.
There is now the Chuck E, cheese style animatronic characters baying for your blood.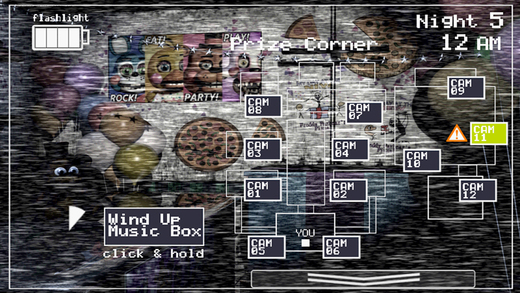 Still around are the old characters but they at best are not pleased because they were abandoned.
Players on Five Nights at Freddy's 2 are put in to the role of another security guard. New robots have been added to Freddy Fazbear's restaurant since the last game. There is no longer a door at the security station.
The last line of defense for the players is Freddy's empty head. By wearing it, the player can trick the robot when it walks through to the security office.
There are some changes from the original game that mixes it up a little. Most of the
characters will be fooled as you are able to disguise yourself an animatronic by wearing a mask. But if you don't put the mask on quickly they won't fall for the disguise. You are not able to check out the cameras if wearing the mask, so you cannot live the night out without removing the mask.
The man on the telephone returns
The man on the phone who calls to offer advice sounds very much like the guy in the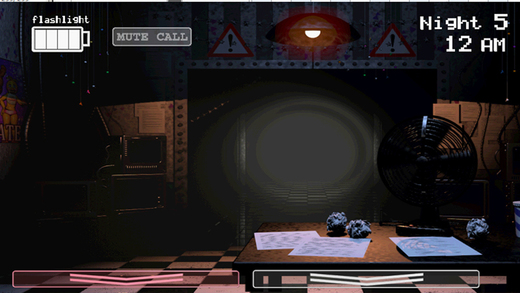 first game. I thought he was killed off, seems like he was not.
Freddy's head
A new way of protecting yourself is by putting on a Freddy's head, this protects you by making the animated characters think you are one of them. This is not possible in the first game as the characters did not wear suits, they were just robotic animals.